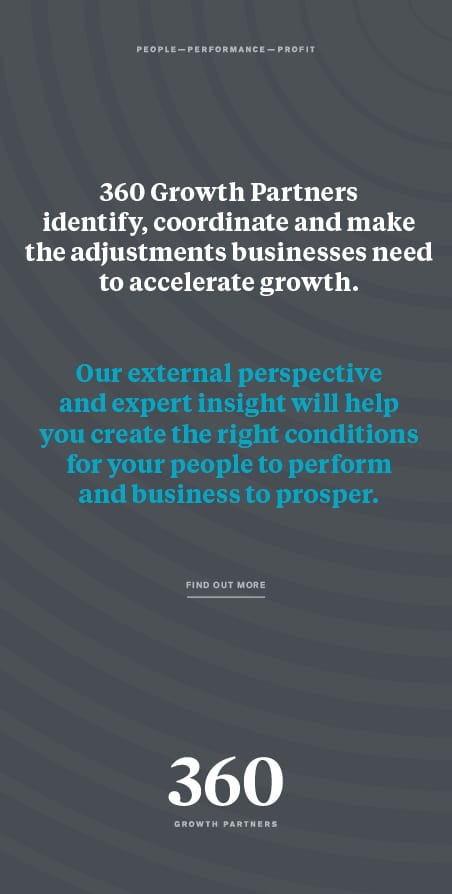 Leading audit, tax and consulting firm, RSM, has recently partnered with Sunderland Software City to provide support and guidance to the region's growing technology sector.
Richard Urron, partner and head of technology at RSM's Newcastle office, caught up with Jenny Lang, Programme Engagement Manager, at Sunderland Software City (SSC), to discuss the North East's technology sector and what the launch of PROTO: The Emerging Technology Centre means for regional businesses.

Richard: "With recent reports estimating the tech sector in the North East to be worth almost £1bn, it's a rapidly growing area. What do you think has been behind this growth?' Jenny: 'There are many factors that have contributed to the growth of the technology sector in the North East over the last few years – access to talent from the region's five universities; fully-funded business support from organisations like SSC; and an active local venture capital marketplace providing access to finance. The creativity and drive within the business community also plays a huge part; companies of all sizes are constantly looking to innovate. Our team works with everyone from start-ups developing emerging technologies (through the SSC business support programme) to corporates looking at internal innovation projects (through Digital Catapult NETV) – it all contributes to the sector's growth.

Richard: "Throughout this growth there have been some real success stories involving technology businesses in the North East. What are some of the most interesting businesses you've been involved with?'

Jenny: "There are so many interesting businesses working with emerging technologies. Middlesbrough-based Animmersion used our mixed reality green screen facility to produce a teaser trailer for one of its virtual reality experiences, which it launched at Semi-Con China earlier this year. The team wanted to make sure delegates understood how dynamic, fast-paced and exciting the experience can be for the player and using our facilities provided them with a way to do this. Wordnerds is another great example of a tech company doing something really interesting and was actually set up as the result of a Business Challenge we ran on behalf of one of our corporate clients.'

Richard: 'PROTO: The Emerging Technology Centre, in Gateshead, offers fantastic new facilities and is a great addition to the North East's offering in the technology space. How can businesses access these facilities?

Jenny: 'Just by getting in touch. PROTO exists to help businesses of all sizes innovate. Companies can access innovation programmes, demonstrators, research and development facilities and get hands on with the latest hardware. PROTO, which is owned and managed by Gateshead Council, is part of the Digital Catapult NETV network and is also home to the North East Tees Valley Immersive Lab, which we launched late last year. The Lab is a state-of-the-art facility equipped with a range of the latest augmented and virtual reality hardware. We offer businesses tailored sector-focused workshops designed to help their organisations explore the application of immersive technologies for their business. Aside from the Lab, the centre has a huge R&D space with sound recording studio and specialist 3D character and motion capture equipment for hire.'

Richard: 'With PROTO being all about emerging technology, how are you seeing this kind of technology implemented in businesses?'

Jenny: 'We've been supporting businesses of all sizes and sectors to explore the ways in which emerging technologies can positively impact upon their productivity, processes and efficiencies. For example, we recently worked with Northumberland National Park which has started to use virtual reality in its exhibition space. It is also using photogrammetry to capture historical artefacts digitally. By using advanced digital technology, the Park can enhance and expand the visitor experience, allowing more customers to enjoy exhibits both in person and online. The technology is being used in so many ways – it's not just limited to the games industry or digital companies.' Richard: 'So, what would you consider to have been the most popular technology so far?'

Jenny: 'Virtual reality experiences still remain a firm favourite amongst businesses, with a growing amount of content and applications. We've seen examples where companies have used VR to help train new staff to do difficult jobs in high-pressure situations (like at the top of wind turbines). Or where controllers have been adapted to teach people, in a VR set up, to operate heavy machinery.'

Richard: 'We're increasingly advising businesses on how to claim back R&D credits in relation to their development work. With such advances in emerging technology being achieved do you feel the tech sector is taking full advantage of the innovative reliefs available?'

Jenny: "I think that the awareness of R&D tax credits is still fairly low, with many businesses unaware of how they can benefit when they are implementing emerging technologies. This is one of the reasons we wanted to work with RSM, to bring its expertise in this area to the tech sector.'

Richard: "Was this one of the triggers behind deciding to work more closely with professional services firms?'

Jenny: "Sunderland Software City runs several projects designed to support technology businesses across the North East (Digital Catapult NETV being just one of them). In the last 10 years of supporting start-ups we've seen how important expert advice can be, especially for companies that are developing new products and services. By working closely with professional services firms, we're able to offer a wider range of specialist support to SMEs; for example, RSM will draw on its extensive experience working with tech businesses to deliver strategic accountancy and business advisory services. This might cover tax, financial reporting, funding options, transactions, fraud and key consultancy support – our team doesn't have this expert knowledge, so it makes sense that we work with firms, such as RSM, that do.

'We believe this partnership will complement our existing suite of business support services, providing more opportunities for tech startups to access specialist advice at the point that they need it. We look forward to working with RSM to help facilitate the growth of the technology sector in our region.'