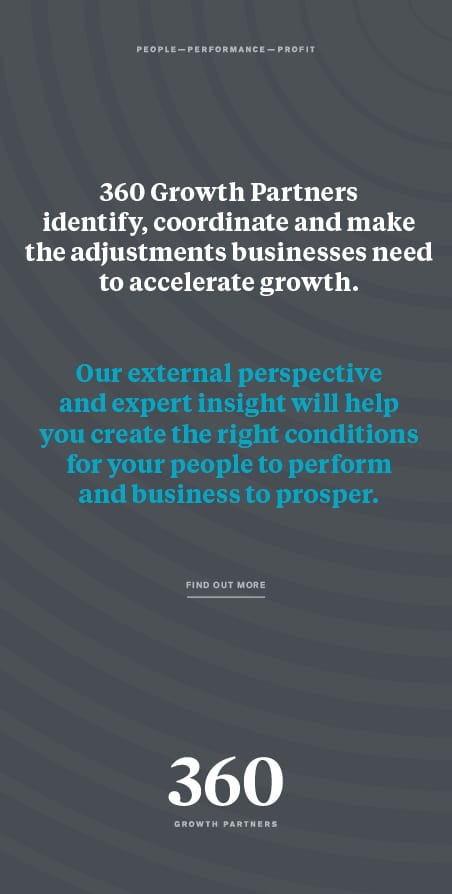 Asian Business Connexions ABC has become the foremost Asian business organisation across the North of England and now part of the Federation of Asian Business, the group made up of Yorkshire, North West and North East represents the whole of the Northern Powerhouse area.
Established in 2009 by Ammar Mirza CBE and Jalf Ali and heavily influenced by Ammar and Jalf's late fathers who were community leaders, with the organisation name being coined by Muhammad Mirza to highlight the difference it would make. ABC was the first Asian trade body purposefully set-up as a not-for-profit social enterprise. This ensured the organisation has the best interest of the whole community rather than simply being a commercial business, and constantly focused on giving back.

Asian Business Connexions was established to help address the inequality, promote community cohesion and the lack of access from the Asian community to existing business support programmes. Originally the regional development agency ONE North East were not convinced there was a need for such an organisation and independent research was commissioned. This research clearly identified there was a need and the benefits of creating such an organisation for the North East.

Subsequently both ONE North East and the local authorities had indicated they would support ABC, however very soon after this pledge the regional landscape changed and no subsequent support available. However, with significant investment from the Directors, the creation of an action orientated board and given that ABC had already started to make a difference locally, the organisation started to grow delivering a range of pioneering programmes and developing a thematic approach focused on connecting, supporting and promoting the whole the community.

10 years on, ABC is the longest running Asian business trade body across the North of England with links, programmes and activities spanning the world. From delivering employability programmes, hosting sell-out ABCurry Clubs, to facilitating and leading bi-lateral trade missions, ABC is recognised as an inclusive, community focused and collaborative organisation.

KEY FACTS…

A survey by the Institute of Asian Professional (IAP) found Asians-who make up 4% of the UK population – accounted for 10% of economic output.

Within the North East, where the lowest proportion of the Asian population is found and where entrepreneurship is low, Asian entrepreneurship is three and a half times as great as the British white population.

The Asian economy accounts for approximately £60bn every single year, or 13% of annual turnover in the capital. The UK's Asian population has an estimated disposable income of £32bn.

A small example of ABC's achievements Event & Seminar Highlights were (Connecting): Fostering positive relationships with public, private and third sector organisations.

Supporting numerous good causes in all over £100,000 was raised through ABC for various charities including Cash for Kids, Charlie Bear for Cancer Care, Newcastle United

Foundation and Marie Curie.

Practical networking seminars that have included, Licensing, Debt Recovery, Top 10 Legal Tips, Property Management, Tax, Finance Raising and Health & Safety . Launch of the ABC Professional Network that offers the North East's first Asian Network dedicated to professionals focusing on key topics affecting industry and promoting opportunities .

Various ABCurry Club events hosted across a number of organisations including Your Homes Newcastle, Ward Hadaway, Lloyd BMW, and Brewin Dolphin.

Department for International Trade and Federation of Asian Business events focusing on opportunities in India and Asia. On-going support to help businesses become export

ready and provide a sustained framework of best practice.

The Programme of Support included (Supporting):

Cadet Apprenticeship Pathway – Working with the Armed Forces to provide employers with work ready apprenticeships and guaranteeing opportunities for future generations.

PIE Charity – Helping support the PIE Charity in delivering enterprise related activities into schools across the North East; encouraging young people to realise and raise ambitions.

Development of the 2 Week Wellbeing and Business Bootcamp delivering personal and professional training that has helped 80% of attendees progress into work or further

training. Now working with Wisesteps to help those with multiple barriers to start a business.

Helped launch several hundred new startups across all sectors including carbon/ alternative energy and paperless based technologies.

Assisted and/or supported 7,658 existing businesses, sourcing finance and investment through to business development and growth.

ABC and Partners trained 4,988 organisations/individuals.

Our members generated/created 2874 new jobs.

Organised a trade visit to India with North West and Yorkshire Asian Business Associations. Now established a Northern Powerhouse wide initiative with Indian Government to become the representative trade body for SMEs within the North of England to facilitate bi-lateral trade with India.

Working with other organisations (Promote):

We have spent the past 10 years building up credible relationships with a variety of organisations including DfIT, North East & Tees Valley LEPs, Northern Powerhouse,

Federation of Small Business, Microsoft, Barclays, IOD, Army, Police, UK Parliamentary Outreach; and central, regional, and local government. Promoting an inclusive work

ethic where all businesses and individuals are treat equally, understanding and appreciating cultural and religious differences.