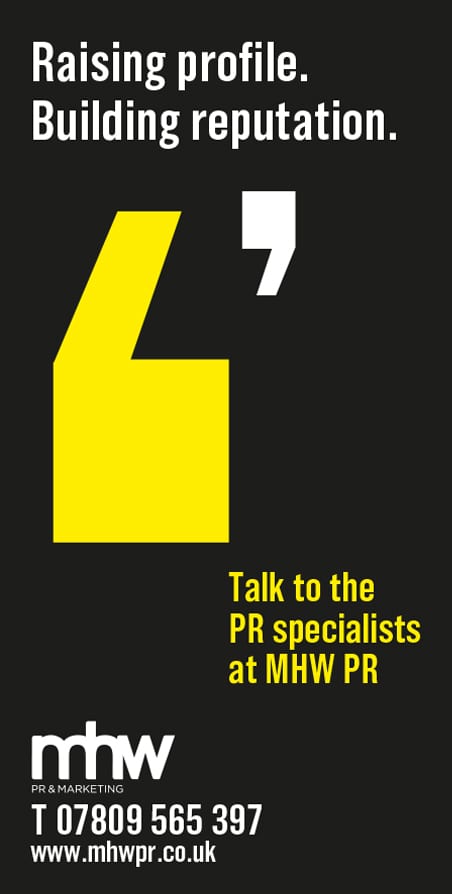 Steve Russell talks to the directors of surging Tyneside accessories brand, TORRO, about their newly launched business consultancy venture, PICOM, founded to support the next generation of e-commerce entrepreneurs.
The TORRO management team, William Johnson, Naomi Johnson and Michael Farnsworth know a thing or two about the challenges involved in getting a business off the ground. William and Michael were serving police officers in 2014, when they risked their livelihoods by committing full-time to what was then their side-hustle of selling smartphone cases online. It proved a shrewd decision, and along with fellow director Naomi – who took the reins on the operational side of the business – they now preside over a thriving international enterprise, which has grown exponentially in recent years.

Harnessing the loyalty of their customer base, they've steadily expanded their product range to include a stunning collection of tech and lifestyle accessories, establishing a major UK marketshare in the process. TORRO's core business is built around luxury leather products, which combine sleek aesthetics with everyday functionality, delivered at an accessible price point. Their iconic bull's head logo is now globally recognised, and having specifically targeted the market, the brand is particularly strong in Germany. Advancing their presence in the US is their next priority and while they acknowledge it's not an easy market to penetrate, they feel they now have the foundations in place to succeed anywhere, as William explains:

"There are loads of factors to consider when targeting a new market, not least cultural differences, but we've built a fantastic team of experts over the past few years, so we can now control our own narrative and pivot to respond quickly to demand from particular markets when we need to".

TORRO now boasts a highly-skilled team of fifteen staff based at their HQ in North Tyneside, and the business has seen a sharp rise in revenue since they moved away from outsourcing and brought specialist skills – such as marketing, web design and photography – in house. This was a key factor in their decision to launch PICOM, which has been set up so that other businesses can benefit from the knowledge, skills and infrastructure they've established. Michael, who is actively engaging with potential clients on PICOM, expands on the rationale behind their new venture:

"Two years ago, launching something like this wouldn't have been possible for us, but the team we've built has allowed our own business to grow so much, and we now have the infrastructure in place to be able to help other online businesses realise their potential". Having utilised Amazon's business network since TORRO's inception, they have expert knowledge of the platform and their HQ in New York industrial park features 6000sqft of warehouse space, some of which will be made available to new partners. It's an attractive proposition, and Naomi elaborates on the benefits PICOM can offer to businesses who choose to come onboard:

"We've gone through a lot of pain and a lot of learning in getting TORRO to where it is now, but we've now got so much experience that we can draw upon to help new and small brands upscale their businesses in the way we have".

The skills of the leadership team dovetail perfectly, with Michael's focus on finance, William's flair for branding and marketing and Naomi's background in HR, operations and people management, all offering a priceless resource to any budding e-commerce mogul. So then, three successful entrepreneurs looking to invest time and resources into smaller businesses for mutually beneficial partnerships? Do the team see any similarities to a certain BBC TV show featuring large, mythical reptiles disguised as business gurus? Michael responds:

"Haha. I suppose you could say that, but what we've learned over the past few years is that there is a definitely a gap in the market for a business to come in and provide assistance for young, dynamic online companies, to help them to grow. That's the vision for PICOM". One fundamental difference to most of the deals brokered on Dragon's Den, is the flexibility and freedom their partners will enjoy, as Naomi explains:

"This is about allowing other businesses access to our resources and expertise without the need to burden themselves with the overheads associated with recruitment, people management and logistics etc. Whether it be warehousing, digital creation or PPC, for a manageable fee, our team will deliver services with the same dedication and professionalism as they do for TORRO. The team are excited to lend their skills and experience to new and emerging brands, and that in turn will help our partners to scale their businesses, so it's a win/win situation as far as we're concerned". For any business which fits the profile, it sounds like a no brainer!
For more information, please visit torro.co.uk or picomconsulting.com