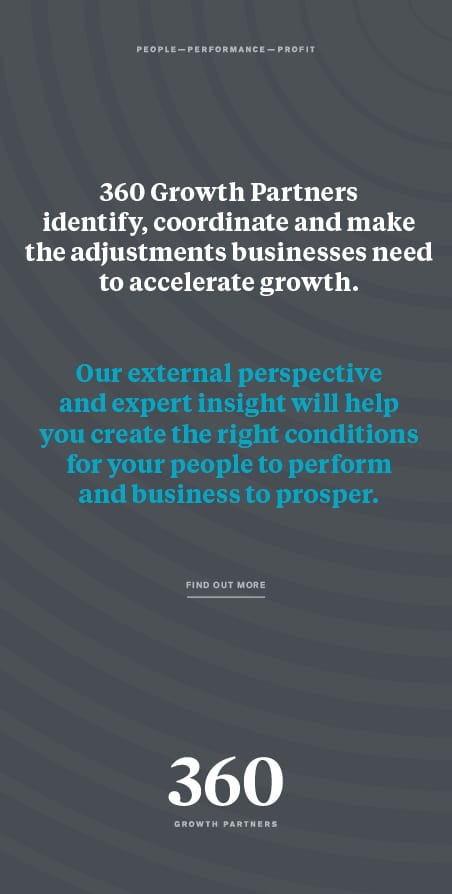 Newcastle law firm Collingwood Legal has been recognised as a Top Tier employment law firm in the 2016 legal services guide, The Legal 500.

The boutique employment law specialist, established in 2010, has swiftly become the region's go-to employment expert.

The 2016 Legal 500 entry singles out Collingwood Legal's partners, Paul McGowan, Paul Johnstone and Sarah Fitzpatrick as 'leading individuals' and 'highly recommended employment lawyers'.

The guide says: "Collingwood Legal is led by Paul McGowan. Clients value his expertise in whistleblowing cases and TUPE matters. Other key figures include Paul Johnstone, whose 'knowledge, friendly nature and practicality puts clients at ease' and the 'outstanding' Sarah Fitzpatrick, who stands out for her 'excellent guidance and advice'."

The Legal 500 is published annually based upon independent research gathered from interviewing clients and business contacts of law firms across the UK.

Mr McGowan, Collingwood Legal's Principal Solicitor and Managing Partner, said: "I set up Collingwood Legal six years ago with the aim of offering the best client service so to be classed as Top Tier based on the feedback from our clients is fantastic."

Collingwood Legal has grown quickly in the six years since it was established and works with clients across the North East and nationally on employment and personnel management issues.

Expected turnover doubled by Sunderland Company

Sunderland based training provider, JB Skills Training, has announced that it has smashed the £1million barrier in their second year of trading. However, the latest figures show this to be a shy estimation of the truth!

In fact, at the end of the company's financial year, the team hit close to £2 million turnover in its second year of trading. Dave Macmillan, Managing Director, is now forecasting a turnover of more than £4m for the forthcoming year.

To celebrate the figures and the subsequent growth of team, the company has taken new offices in Sunderland's Software Centre. The firm is also currently investing in a new IT system, a new website and apprenticeship training for many of their own team.

JB Skills works with individuals and organisations of all sizes across the region, a number of other UK cities and further afield in Europe.

Renown celebrates 30 years

As a thriving business spanning 7 companies and 3 sites, a North East engineering firm celebrates 30 years in the industry.

Renown Group started its journey back in 1986. The current owners took over the business in 2005, which heralded a new phase of growth for the business. The firm expanded to a 37,000 sq. ft. manufacturing facility in Cramlington. Shortly after, there was also an addition of two more companies and two more sites: Renown Oil and Gas, based in Washington and PJ Engineering Products, based in South Shields.

For their 30-year anniversary, Renown Group are celebrating their longest-serving employees, some of whom have been with the company for 27 years, as well as the apprentices and graduates who have moved throughout the company in various roles.

The Group is continuously looking for ways to invest in people, skills, training and capabilities so that they can look forward to another 30 successful years.

Ryanair launches new Newcastle-Madrid route

Ryanair, Europe's No.1 airline, has extended its Newcastle summer 2017 schedule with a new route to Madrid starting in March, in addition to 3 new routes to Faro, Girona and Palma. 5 new summer services to Gdansk, Lanzarote, Tenerife, Warsaw and Wroclaw and more flights to Alicante, Dublin and Malaga have also been announced. This will deliver over 750,000 customers p.a. and support 560 jobs at Newcastle Airport.

Ryanair's Newcastle summer 2017 schedule will see more frequencies to sun destinations for summer family holidays, lower fares as Ryanair passes on lower fuel costs and an even better customer experience, as it rolls out year 3 of its "Always Getting Better" customer experience programme.

Newcastle Airport's Aviation Development Manager, Leon McQuaid, said: "We are delighted to see Ryanair continue to expand their 'summer17' offering from Newcastle with these exciting flights to Madrid. With twice weekly flights conveniently timed, we expect this service to be extremely popular with both business and leisure travellers throughout the region."

Launch of new homes at Smith's Dock

Joint venture partners Places for People and Urban Splash are preparing for the launch of Smith's Dock, an exciting new residential proposition in North Shields.

North East agent Sanderson Young has been appointed to handle sales of the first ever homes at the scheme, a unique modular housing concept which offers customers a choice of layouts within either two or three storey properties of up to 1,500 sq ft.

Speaking of Sanderson Young's appointment, Urban Splash's Residential Director, Guy Ackernley, said: "We're thrilled to find a partner who knows the local area inside out and understands what house buyers in the community are looking for."

Planning consent from North Tyneside Council was received last year for the first 80 houses, the first 34 of which will sit in an area of the development known as the Plateau. Ultimately, the scheme will result in a total of 815 new homes and a number of public realm spaces along the waterfront.