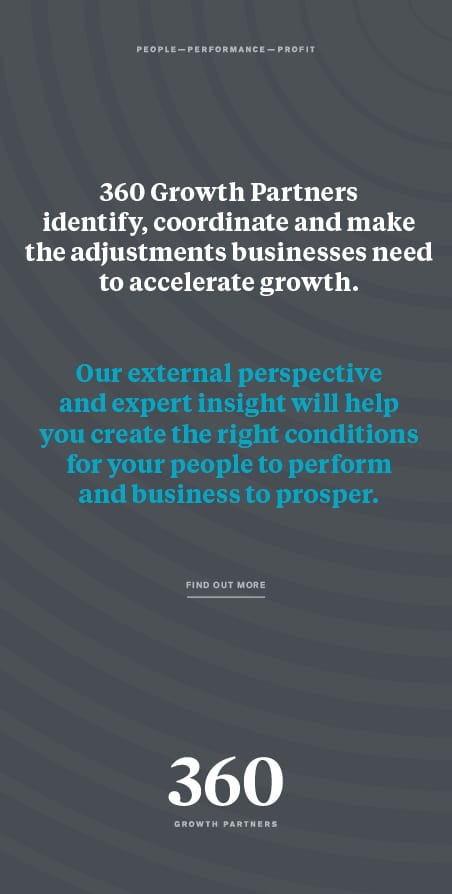 Five years goes by in the blink of an eye but what can be achieved in this time can be of historic significance and can last for generations.
Planning for the next five years has been the focus of NE1's efforts for the past few months, running in tandem with the practical delivery of our existing plans, programmes and events during what has been an extremely busy summer for NE1 in Newcastle. Our BID renewal proposals for another five-year term were published at the beginning of September with copies of the plan landing on the desks of our 1,400 business members at the start of the month.

Our business plan outlines our vision for Newcastle and the opportunities that lie ahead for the city and wider North East, seeking business buy-in for another NE1 term. Over the last few months we have made over 30,000 direct contacts with our business members and we are confident that our voters feel the same way as we do and are as excited about the future as we are.

We know that Newcastle is on the cusp of something very special and it's an exciting time for businesses and for the people of the city, but we cannot afford to rest on our laurels. Support from the city's business community is essential to provide us with a strong mandate to push forward and deliver our ambitious plans. The key message from businesses during our extensive consultations has been to keep being ambitious and to strive for quality in all that we do – this approach and the hopes expressed by businesses for the future have helped shape our business proposals and plans. We believe our plan will deliver this and are urging businesses to vote 'yes' so together we can maintain the gains of the past and secure £10 million investment for Newcastle's future.

We are proud of what we've achieved over the last ten years at NE1 Ltd and are confident that our members feel the same way. Without NE1, there would be no Alive after Five and the early evening economy that has generated an estimated £839 million for the city with 13.7 million extra visitors. Similarly, it would be questionable whether other major capital investment initiatives like the Newcastle Central Station Gateway project, NE1 Newcastle City Marina and the Bigg Market regeneration project would ever have got off the ground without NE1 championing the cause.

At times like these it would be helpful to have Jacob Marley and his three Ghosts from Dickens' 'A Christmas Carol'. With their insight we could present a picture of Newcastle's past, present and future with and without NE1 Ltd and the Business Improvement District Company. Without our focus on creating the best possible environment for the city's businesses to thrive and providing the backdrop for economic growth and prosperity in Newcastle and the wider city, Newcastle would be an entirely different city with a different set of challenges to face.

A look into the future without NE1 would also see a city failing to build on the gains of the last ten years and losing the momentum that has been building. risking the city's commercial future. With a 'yes' vote comes a vision, a confidence and a plan to build on our past successes focusing on key themes for the future.

Investing in the Quayside is a major goal, and we plan to transform the iconic riverside into a world-class destination developing a waterfront and a brand to rival the likes of Melbourne and Copenhagen. Ambitious plans to position Newcastle as a leading digital city is another key target, with a strategy to work with businesses and other key partners to deliver faster internet connection speeds and better, free WiFi for visitors as well as lobbying for increased investment and support for the Smart Cities Agenda. Playing to our city strengths and delivering further investment in Newcastle's retail core would be another major cornerstone of NE1's next generation focus. Creating a retail destination of national and international significance with better pedestrian links and a higher density of independent retail and leisure businesses are our target. We had a glimpse of what could be achieved with our summer trials of family friendly parklets on Northumberland Street and Blackett Street and with a ringing endorsement for businesses and a yes vote, this would form the routemap for the city's future.

Getting the basics right is another key strand of our plans for the future, ensuring Newcastle is cleaner, greener and safer. We will deliver this by incorporating greening and sustainability into the fabric of the city and into all physical projects to create a better trading environment for NE1 businesses, their employees, residents, tourists and other city visitors.

Major events and animating the city have always been a priority for NE1 and we would continue this into a new term. Identifying and attracting major events to the city such as the Rugby Football League's Magic Weekend and concerts at St James' Park will continue to be a crucial part of NE1's role in supporting its business members.

Continuing to invest in NE1's established annual events programme including Newcastle Restaurant Week, Newcastle Motor Show, Screen on the Green and Quayside Seaside as well as looking to transform Newcastle's Christmas experience would form the mainstay of NE1's highly successful events programme into the future. And, championing the city and raising its profile at a regional, national and an international level would be NE1's lifelong goal.

We are unabashed in our efforts to encourage and persuade the city's business community to keep the faith and vote for us for another five-year term. We will be shouting it from the rooftops over the next couple of months and will encourage our supporters to do the same. In our first ballot in 2008 we had a 58% turnout with 67% in favour, in our second ballot in 2013 we had a 68% turnout and 78% in favour – this year, we hope for a similar or improved result.

With voting now underway we are excited about the city's future and hope NE1 has a role to play in helping shape and decide what that future looks like. Assuming we succeed in the renewal vote, Newcastle will have the NE1 BID through until 2024. Over that period I'm confident our delivery will continue to be transformational for the city