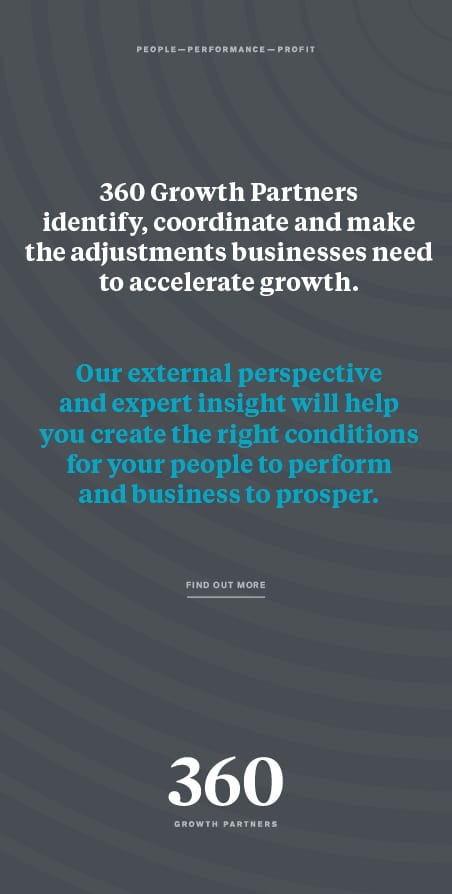 We are working in a turbulent time in which change is continuous, however, all the signs are that UK manufacturing is positioned to grow.
To enable positive and sustained growth it is important to balance technological advances with the people who are at the heart of business. People in this industry are aware that they should be future focused and consider what their requirements will be in the medium to long term in order to plan for this effectively. Many, however, are not equipped to do this and/or do not have the capacity available to do so.

Some 25% of workers across Europe (including the UK at time of writing) will need to upskill and improve their capability to diversify and innovate, in order to improve performance and ultimately the continued success of an organisation.

It is not only the skills shortage that is impacting the manufacturing sector, but also the ageing workforce and the attraction and retention of new talent. It is important to find ways to strengthen the inter-generational relationships within businesses to cultivate an open culture of sharing, both to generate new ideas for development of the business and for new starters to gain knowledge required to successfully execute the immediate tasks.

Manufacturing has been perceived as outdated and a non-progressive environment to work in resulting in it being difficult to attract quality talent. Previously manufacturing businesses focussed on the practical job at hand, such as quality control or health and safety, and recruited specifically for that purpose. Both tasks are really valuable but it is becoming more important to apply the experiences gained from these jobs to influence the future direction of an organisation to enable the resolution of complex problems through regular analysis and evaluation. In promoting this dynamic approach to day to day operations, manufacturing organisations begin to demonstrate that working within this sector is more stimulating and innovative, providing balance between the strategic goals and short-term delivery goals. This in turn provides individuals with more focus on potential career development opportunities rather than placing the emphasis solely on the delivery of a number of 'widgets' per day. In turn this approach will help to attract and retain quality talent who buy into the ethos of the organisation and want to make a difference within that environment.

A large number of staff in the manufacturing sector are long serving and as a result have a large bank of tacit knowledge that needs to be unlocked in order for those who are new to role to continue to be successful. Research has indicated that a fifth of organisations in the North East do not offer any formal training programmes to new line managers. Such programmes would enable managers to create consistency and demonstrate the behaviours that are acceptable within the organisation. Training in a combination of procedural and behavioural approaches to adopt in various circumstances would lead to the development of strong organisation values against which individuals can assess themselves and decide if it is the right place for them to build a career. Currently RSM has experienced an increase in requests to support organisations through line management training both in large corporate environments and in family run organisations.

To gain the best return on investment from those who are considering retirement, management should consider a flexible approach to this in order to capture important knowledge and share it appropriately across the organisation.

It is clear that there are a number of challenges for manufacturing organisations to navigate. Harnessing the power of the diverse network of people is key to making the vital cultural shift that enables individuals to share ideas, feel connected to a common purpose and become accountable for their actions. Engaging people in this way and moving the focus away from one of pure process and procedure, will influence behaviour change that focuses on shared values at the heart of an organisation. Unlocking knowledge and enabling shared learning will in turn enable such organisations to regulate and innovate for effective success.