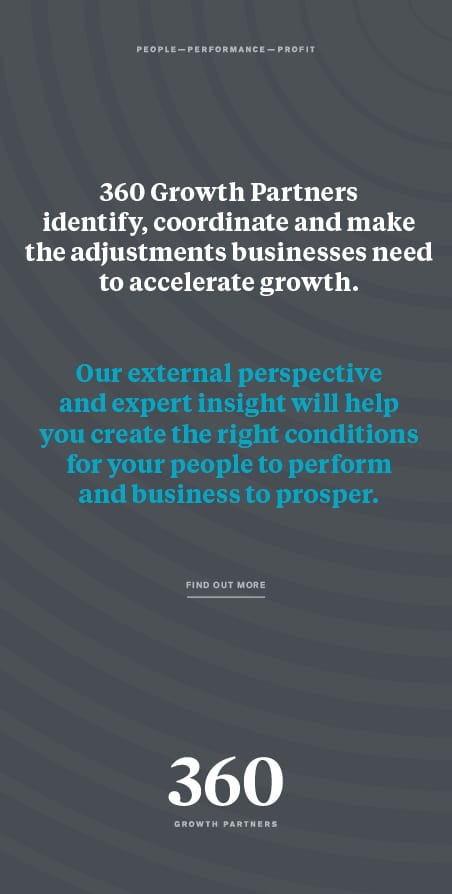 The Head of Brewin Dolphin's Newcastle Office, William Baker Baker has been with the firm for 30 years and seen incredible changes in that time - both within the business and the region as a whole.
Looking back on the evolution of how 'managing money' has changed over the years, William discusses the 'life event' approach and the new technologies that are reshaping the sector. "I joined what was then Wise Speke, in 1987 and back then the job was very different. There were many large companies in the region that issued share-options to their workers and so there we were, doing these execution only trades. Every so often, employees would come through the doors and ask to sell their shares through us." "That was very much the stereotypical stockbroker approach, and over these last three decades there's been a transformation in what we do, how we do it, and who we do it for. "Today, there are very few people who want to just buy or sell shares, and being aware of that, Brewin Dolphin has evolved into a full wealth management service, and looks after individuals and families right throughout all life stages, and with far more understanding."

Brewin Dolphin now carries out much more discussion about what sort of outcomes the client wants to achieve, and places a lot more focus on how investment management works hand-in-hand with robust financial planning. This isn't coincidental. It is the result of a shift in Brewin Dolphin's client profile and some factors unique to the North East. William explains; "We are the only region that exports more than we import and there is a considerable amount of entrepreneurialism in the region. This is reflected in the changing client profile, and the way we work. "Years ago, we'd deal with what people might think of as "old money", but now, we're seeing new clients are increasingly business owners and executives. We help these clients by stressing the importance of good quality financial planning, and expert advice. The fact that we are specialists in doing that is showing its value now more than ever, with other firms that offered wealth management as an addon, not their core business, really beginning to struggle." Brewin Dolphin values involvement with the local business community.

They have recently developed ties with the Institute of Directors, and have longstanding and strong relationships with the North East England Chamber of Commerce and the Entrepreneurs Forum. The Charity and Institutional Team in Newcastle is among the most active across the group, and was instrumental in the creation of the North East Charity Awards, which celebrates the successes of the sector. Baker Baker says that the way the Newcastle office works is the key to making them so successful, and to providing clients with the best overall service available.

I think 'Investing in the relationship' may sound an old-fashioned approach to business, but for me it has never gone out of fashion.
William Baker Baker
"The team here benefits greatly from having access all the briefings and research that Brewin Dolphin carry out nationally, as well as being able to draw on the experience of some of the best sector experts and analysts around. "Because these analysts are employed by Brewin Dolphin, they get to develop their own unconstrained and autonomous insights, which our Investment Managers draw on to best manage our clients's wealth. We have also made a very deliberate choice to have no in-house funds or products, giving full independence and never being hostage to a specific solution." "It's the kind of approach you get when you deal with firms for which Wealth Management is their main (or only) activity. We don't do current accounts, or credit cards.

All our efforts are focused on providing really personalised advice, and developing a real understanding of a clients' needs right now, for their retirement, for their children."Many Brewin Dolphin clients and their families have been with the firm for generations and many of the investment managers, financial planners and other team members have a long-standing association with the office in Newcastle. This all contributes to a sense of continuity that clients profit from and enjoy. Baker Baker thinks that keeping the personal touch, while being at the leading edge of new technologies helps to deliver a competitive advantage over other firms. "The most important thing, over all of this and throughout my career, is making sure the client has great service. Even though I'm running the office, I make time for clients. If I don't fully understand their situation, how can I be sure I'm helping them as best I can? "There is no doubt technology is becoming more important, especially with reporting. We've developed a superb platform where clients can see all their investments clearly, interact with graphs and charts, and contact us, all on their computer or smart device; we even have an Apple Watch app now.

But this technology supports and reinforces the relationship clients have with their investment manager and financial planner. It enhances the personal touch, but can't replace it. Clients put their trust in people, and trust is earned – it can't be bought with technology alone." Baker Baker has made it a priority to hire financial planners for the office over the years to ensure that financial "goals and objectives" are the key element of every process. "I think 'Investing in the relationship' may sound an old-fashioned approach to business, but for me it has never gone out of fashion. There are no shortcuts, and even with today's technological advantages, we believe that the best way to understand what people need is to invest time with them, so that's what we do."