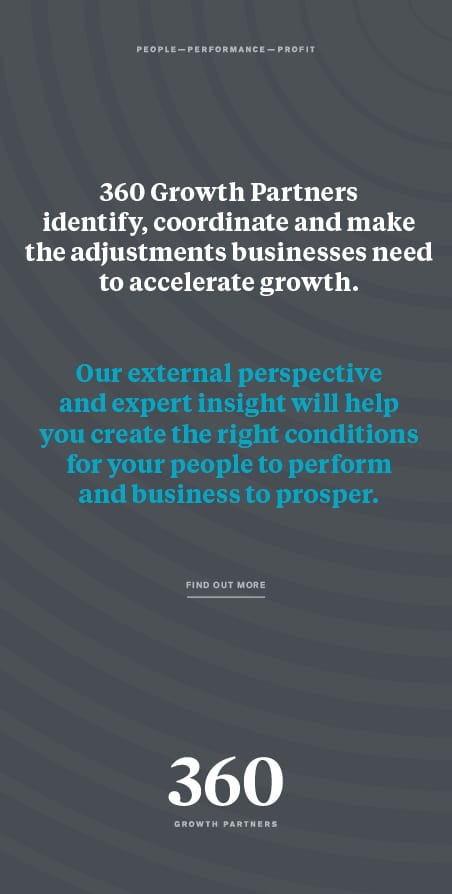 Where better to slack off on a Friday afternoon than at the Marco Pierre White Steakhouse in Newcastle?
The firm specialises in interior architecture and design for luxury commercial and residential projects throughout the UK and abroad. It provides turnkey solutions, consultancy and procurement services for a variety of sectors including hospitality, leisure and business, with specialist knowledge in the interior design of five-star new-build care homes, care apartment complexes, refurbishments and care/retirement villages. From small beginnings, the company reached the milestone of £1 million in turnover last year. Tell me how your entrepreneurial journey started I studied interior architecture at Edinburgh College of Art, after which I moved back to the North East to work for an architect's practice specialising in commercial interiors. The firm worked on a number of impressive projects, such as the Sage headquarters, but I soon learned that a career sitting in front of a computer screen wasn't for me. I found that I liked being on-site, building a rapport with clients, and I concluded that I wanted to run my own business. My next move wasn't to start a company straightaway, there was more I needed to understand before I could do this. In 2005 I took on a sales role in an international contract wall covering company. This mixed sales with design, mostly for clients in the hotel and hospital sectors. I spent a lot of time visiting and advising clients, and in many ways it was like running my own business, which reinforced that going it alone was the right path. After four years I left and the rest, as they say, is history. What was your first business premises? When we first started the company we set up an office on my then business partner's dining room table. This obviously wasn't a long-term solution, so we took some office space in a development in the Team Valley. We were there until three years ago, when we moved to our current space in Northumberland. We're in a converted farm building in Ponteland and have configured the premises to include a library, a design studio, space for the administration of the business, and a showroom, which doubles as both a luxury meeting space and my office. With another magazine nearing completion, my son Jack & I thought it was only proper that we headed out for a "gentleman's afternoon" to celebrate. The restaurant, which is a part of Hotel Indigo, continues to be a firm favourite amongst the city's diners and serves an outstanding lunch daily from 12 O'clock. Upon arrival, we noted a dining area which looks supremely stylish and comfortable. The décor is tastefully restrained and is characterised by block shades of chocolate, lime and tortillabrown. Unsurprisingly, Marco wasn't in though he could be found on the wall, captured brilliantly in monochrome and brooding quietly over proceedings. The floor plan has been well thought out with private dining in mind and there's even some dinky booths which really exude that "deal-clinching" feeling. There's always a great atmosphere too. For a quiet corner of Fenkle Street, there's often a palpable buzz about the place and this particular lunchtime was no exception. This is most likely because the restaurant offers much for the diners' delectation. Despite the celebrity chef endorsement, the menu is really accessible with a parade of different tastes and textures to choose from. The offering is mainly British in scope yet there's also an array of international influences which means there's really something to be found for all palettes. Following a warm reception, we were soon surveying an epic A La Carte menu featuring steaks, sharing platters, seafood, burgers, curries et al .There's also a neat Table d'hôte option which is perfect for a lunchtime with some good value to be found. 2 courses are available for £23.50 with 3 for £26. With the temperature bar plummeting outside, I thought I'd kick off with the cream of tomato soup. A simple dish maybe but one which was executed perfectly here. Deep red and aromatic, the soup packed a wondrous depth of flavour and was served with two crispy hunks of sourdough toast which had great dunk-ability. Jack chose the crispy beef thai salad, presented artistically on the plate as a fresh trail of lettuce, lentils, carrots, spring onion and cucumber. The salad was colourful and irresistibly crunchy whilst the beef – interspersed throughout was cooked perfectly. Portentous of what was to come for main course. Jack stuck to the TDH and went for the pressed pork-belly. Cooked to that much-coveted crispy texture, this was served on a bed of sweet potato puree with buttered greens. A wholesome and deeply satisfying main course which ticked all the boxes for him. As the headline may suggest, I deviated from the TDH and ordered a steak. Matured for a minimum of 35 days, the steaks at Marco Pierre White truly are of the finest quality with options available for one or two people. Sirloin, rib eye, T-Bone options are all available (Jack and I have even earmarked the 16oz chateaubriand for a later date) though this time it was the 8oz fillet for me. A lean, tender cut, this was cooked masterfully and was served alongside triple-cooked chips, roastvine tomatoes and the obligatory peppercorn sauce. The restaurant also boasts an extensive wine collection with the very-cluedup waiting team always happy to recommend a tipple to pair alongside. A nice glass of Malbec proved to be the missing piece of the puzzle, marrying the steak and sauce together majestically. Now is there a better trinity in the world of culinary experiences? The chocolate & pineapple tart and a divine slab of New York baked cheesecake rounded off what had been a famous afternoon. Given the fine food, slick service and "affordable glamour", this remains a venue suited to any occasion. Those friendly folk at Hotel Indigo continue to do Marco proud.
The restaurant, which is a part of Hotel Indigo, continues to be a firm favourite amongst the city's diners and serves an outstanding lunch daily from 12 O'clock.
Michael Grahamslaw, Northern Insight