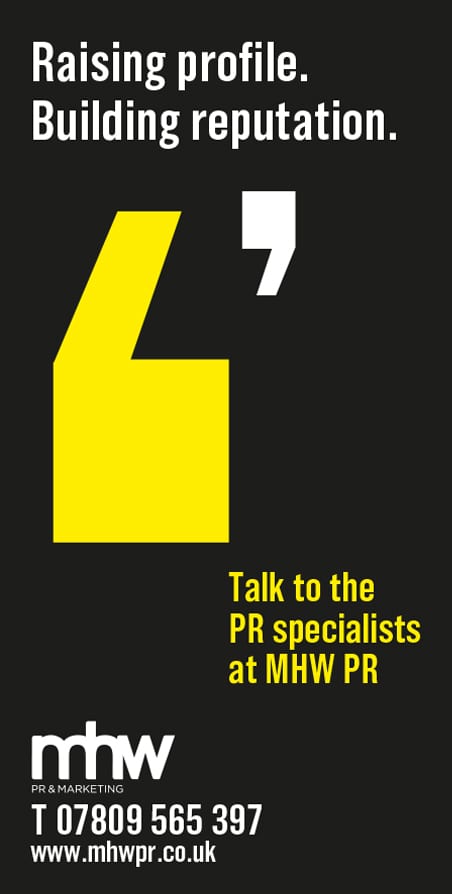 Paul Miller and Surbhi Vedhara, Partners at Sweeney Miller Law talk through their growth ambitions and achievements
Tell us about Sweeney Miller Law

Sweeney Miller Law was established in Sunderland by Managing Partner, Paul, and Peter Sweeney in 2002. Surbhi joined the firm in 2007, becoming a partner in 2013, having bought Peter's stake in the business. Following an increasing demand for our services, we opened a second office in Newcastle in 2014. Just four years later and in response to our growing client base we made the strategic decision to scale the business. The partnership now includes Jessica Fenwick, Damien Todd, Michael Storey and David Smith. The firm's key areas of practice supporting both businesses and individuals are conveyancing, commercial property, company and commercial, family law, dispute resolution, private client and landlord and tenant.

As well as working with clients in the North East, we receive instructions from across the UK, including London and are benefitting from the developing opportunities of 'Northshoring'.

What makes you different?

We provide specialist commercial legal services to the small to mid-range sector. SMEs have limited options – they can instruct large national firms with higher charges or they use their local high street firm that may not have the necessary expertise. We fill a vital gap providing affordable, quality and pragmatic legal services. Through years of working with businesses, we know that those behind SMEs are individuals. Busy with their 'day job', our business clients appreciate our partner-led approach. We provide solutions from a single point and lead, helping build a tailored strategy, avoiding the cumbersome processes of some of our larger counterparts.

For our conveyancing and private clients, we are commended for our service levels and speed. In addition, we take time to explain and demystify complicated processes and procedures.

How do you respond to clients' changing needs?

Aiming for complete price transparency, be it for individuals or businesses, with no 'nasty surprises', we have developed staged, fixed fee pricing models and manageable payment terms. In response to the daunting process of moving house, we have developed an App giving clients real-time updates, in-app messaging and the ability to upload documents. We plan to build on the platform, making our client's journey as seamless as possible.

What have you found most rewarding?

We are proud of the rapid growth that we have worked so tirelessly for. Our head count is nearly 75, providing opportunities for staff ranging from apprentices, trainee solicitors to partners. We enjoy being able to offer people who share our vision and buy into the ethos of the firm the chance to develop their career. We have also been humbled by the quality of clients and work we've attracted.

We work with many residential landlords and through our ongoing relationship with them and contributing to networks such as North East Landlords, we have helped several transition into the more challenging commercial property rental market. Guiding them through this process and seeing the success these clients have achieved has been very rewarding.

Recognising that our team are the firm's biggest asset, we are proud of our commitment to wellbeing in the workplace. We regularly organise wellbeing initiatives and 8 members of the firm, all senior lawyers or partners, are mental health first aiders. As we continue to grow, we aim to attract and keep the best talent and foster the best working environment.

What has been your biggest challenge?

Whilst still very much an unravelling situation, by far the biggest challenge we have ever faced is managing the impact of the Coronavirus both internally and in relation to maintaining the continuity of service for our clients. Given our size and versatility we have been able to quickly reconfigure our working practices to securely and seamlessly maintain our service levels. It's in times of crisis that the true strength of your team comes through.

What does the future look like for Sweeney Miller Law?

With our mapped-out commitment to grow, we have been busy deploying a strategic approach to succession planning, increasing headcount, building a robust IT infrastructure, maintaining our Lexcel accreditation, rebranding and new website, all against a backdrop of increasing client wins. Achieving so much highlights the hard work and ambition of everyone in the firm and it's exciting to think of what we can go on to accomplish. We aim to be a recognised brand across the North East and beyond, associated with astute and superior legal advice, helping clients meet their goals and aspirations.