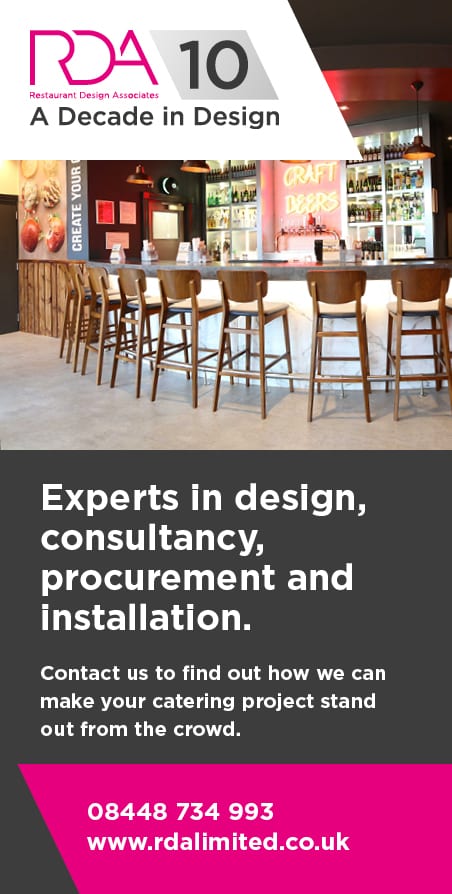 With the magazine attracting a lot of attention in the South Tyneside area, we thought we'd review one of the area's top new eateries.
Anyone familiar with South Shields will be aware of Colmans on Ocean Road – a family run institution serving fish & chips since 1926. Now, they've extended their offering with latest venture, Colman's Seafood Temple. Now that is a chippy with lofty aspirations! We soon realised though that this isn't your standard fish & chip shop fayre but an upmarket, seafood bistro with panoramic, coastal views and a lively ambience.

The "Temple" is situated bang on the seafront and makes use of the former band stand affectionately known locally as "Ghandi's Temple". The site has retained its (almost) Parthenon-esque pillars and from a distance, looks very striking.

The restaurant does a fine line in coastal cuisine and offers something for everyone, from fish & chip lovers to discerning seafood aficionados. Blackboards are chalked with the latest specials and also offer much interest for returning diners at market prices.

Inside, the angled windows showcase the stunning setting whilst the neutral décor further complements the by-the-sea vibe.

On hand to meet us was the restaurant's manager, Richard Ord – a friendly, hospitable host who suggested a swift eye-opener in the stylish oyster bar. Well, it would have been churlish not to so we took up a pew and were soon sipping on a fine bottle of New Zealand Sauvignon Blanc. The restaurant has a lively vibe about it, largely due to a rollicking, classic rock/pop playlist cherry-picked by Richard himself.

First up were a selection of Lindisfarne Oysters. These featured a range of different flavours including traditional red wine & shallot vinegar and the Peruvian-inspired chilli & lime dressing. Colmans even do a "beginner", tempura-coated oyster with tartare sauce which boasted all of the taste, but none of that polarising texture! These were a great way to begin and really got the digestive juices flowing.

"Can we have a nicer table please?" – we quipped whilst taking a seat directly overlooking the bay. Needless to say there isn't a bad seat in the house.

To start, my son Jack chose the steamed mussels. An old favourite of his, these were served by the panful with a hunk of bread on hand to mop up a lovely, garlic & herb sauce. I tucked into the Colman's crab cakes, tasty goldenbrown nuggets artfully embellished with a few blobs of curried mayo. Whilst both dishes were smartly presented, we were pleased to find the portions wholesome and hearty. Clearly at Colman's there's a commitment to good, honest cooking.

Luckily, our visit coincided with an updated menu and I was eager to try one of their new options. A fillet of salmon was lightly dusted with sesame seeds and served in a teriyaki sauce – loaded with flavour – alongside stir fried Asian greens and sticky jasmine rice.

Jack's seafood mixed grill was another dish worth shelling out for (every pun intended) and featured all of his 'fruits de la mer' favourites. Lobster, langoustines, scallops, sea bass, salmon, calamari and more mussels made up a delicious plateful of locally-sourced produce which offered a true taste of the sea. Subtly flavoured with olive oil, fresh chilli and garlic, this was a great choice for those simply looking for a choice of everything.

Feeling replete – but not totally stodged as per – we swerved desserts in favour of coffees and were left to reflect on what a gem of a place Colman's is. For a brand with a nine-decade legacy, this is an exciting new venture which I'm sure will continue to go from strength to strength. All kneel for the seafood temple!