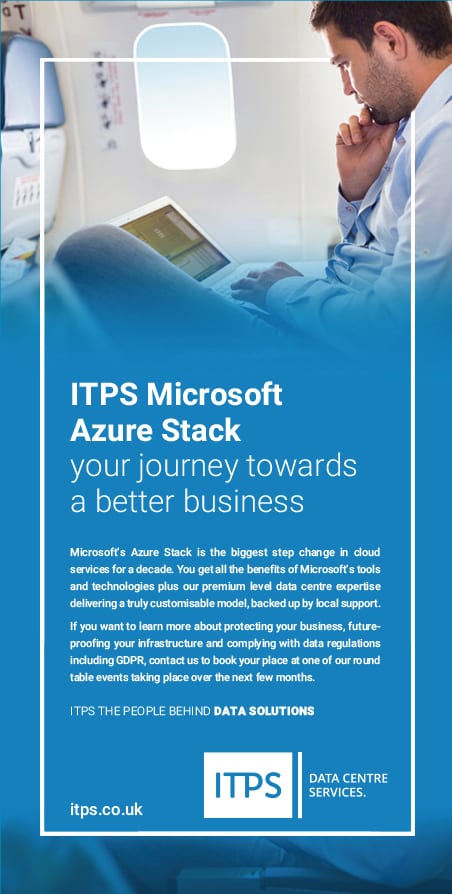 Evidence points to a strong awareness of the fourth industrial revolution (4IR) and the Internet of Things (IoT) among North East manufacturers, says Steve O'Connell, sales director at Advantex, who considers the best way for organisations to embrace new technology.
The internet is transforming the way we live, fuelling economic growth, driving innovation, and creating the platforms for the manufacturing and production facilities of the future. These so called 'smart factories', interconnected by super-fast, secure global digital highways, are powered by cyber-physical systems, the Internet of Things, cloud technologies and advanced computers. Greater coordination and the real-time flow of information across supply chains and relationships, smarter production and smarter products are the living, breathing manifestation of all this advancement.

But are manufacturers really ready for tomorrow's world? And how should they get to grips with these revolutionary times, where the IoT will continue to become more omnipotent?

There's no panacea but experience shows that one approach would be to adopt a small project within a factory, where the results can be measured and assessed properly for demonstrable results. For example, this might be to implement something around conveyor sensing, access control, surveillance, or thermal sensors used to monitor temperature for predictive maintenance purposes. You can then scale-up once the results are in and the bottom line benefits identified.

IoT data from smart operations is raising the bar for manufacturing companies, driving seamless record keeping and traceability. But the capture and analysis of data is, in turn, facilitating requirements for faster, more secure record archiving and search capabilities. But this too has ramifications, from government regulatory compliance through to customer satisfaction to GDPR requirements.

Furthermore, because the 4IR intensifies the reliance of networks on each other, there is a need for information sharing. Concerns around commercial confidentiality and security increase the challenge of developing protocols for information sharing that would help customers and other stakeholders to understand the risks to them. Not only infrastructure providers, but also businesses need to understand the risks and the requirement for resilience.

In short, the capture of new data, and where to store places, focuses the spotlight on reliable, solid infrastructures that support IoT and 4IR.

Of course, manufacturing is a tantalising target for crafty cyber criminals and hackers, bent on stealing valuable data, or disrupting the ebb and flow of commercial life. A survey by the EFF, the manufacturers organisation, has revealed that 48% of manufacturers have at some time been the victim of a cyber security incident. Doubtless, there are many more attacks that will have gone undetected.

Minimising the cyber threat requires a robust infrastructure, spanning LAN, WAN, fibre optics and wireless technology. At Advantex, we have some of the foremost experience in this area, developing and installing advanced network architecture, which is the backbone for dozens of businesses – and the gateway to the 4IR.

Adopting the latest in cybersecurity for your network is recommended as our world becomes ever more interconnected. Remember, each device can provide a tempting entry point for a hacker to breach or compromise your hardware and software systems. Investing now in expert knowledge and the technologies will keep you safe and secure. Manufacturing is one area of UK business embracing the 4IR and IoR to improve productivity, performance and profits. Although Advantex has the expertise and experience in the sector – Unipres and Hitachi are among many manufacturers who use our solutions – we are also working with clients across a whole host of other sectors to support their growth ambitions.

With our breadth of service, ISO9001/2000 certification and high calibre engineering team, partnering with us will build resilient and scalable connectivity for your business and deliver peaceof-mind.