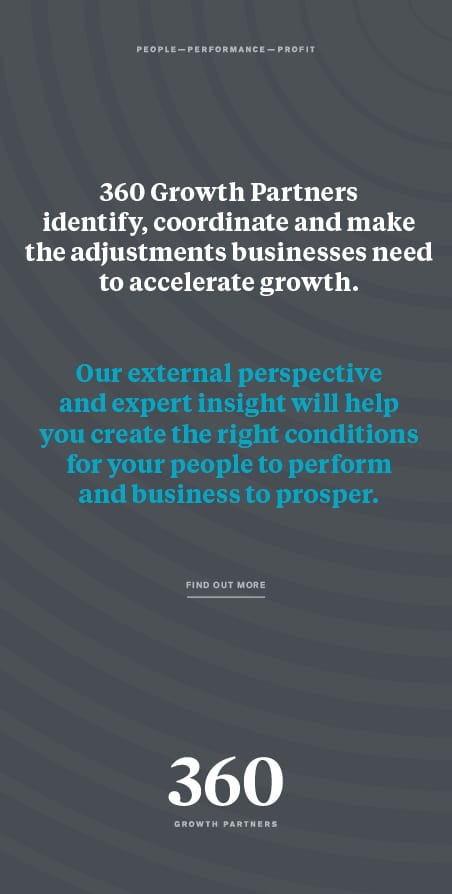 Ask a room full of entrepreneurs if they've ever made a recruitment mistake and everyone will raise their hand before regaling you with multiple horror stories of recruitment nightmares, none more so than when expanding their sales team.
Assuming we all follow some basic recruitment principles why then is this a recurring issue?

I can only speak from a place of expertise when recruiting for sales competence, but one thing I do know about good AND bad sales people – is they're all excellent at selling themselves, so over the years I've developed my own fairly robust process to weed out those who will tell you they're the right person for the job, from those who are the right fit.

STEP 1: COMPETENCIES

Be crystal clear on the competencies required in the role, bearing in mind there are multiple steps in your sales process, which will depend on your industry, your market and your customer's preferred buying journey. Sales is not a one size fits all model, and the 1990s strategy of building an army of Field Sales reps, rarely works in today's world, so be clear what is it you need in your next recruit.

STEP 2: BUILD YOUR OWN PIPELINE

Don't wait until you have a vacancy before you go to market. The best people will never be out of work, so ensure when you do meet excellent candidates in everyday life, that you connect on LinkedIn, invite them out for a coffee every now and then, and keep them ticking over. Always ensure you've maximised your own network (and that of your teams) before you go out to the cold market.

STEP 3: DRAW UP A SHORTLIST

In sales there are some obvious (and less obvious) indicators to look for on the CV. Regardless of the seniority of the position I look for someone who is open-minded or curious (what was the last book they read or training course they invested in for themselves?), intelligence (perhaps in an area of transferable skill) and ambitious. In sales, candidates who list any form of sport and/or amateur dramatics always rise to the top of my shortlist.

STEP 4: THE SHADOW

Before I've even formally interviewed anyone, I invite a handful of candidates to shadow our organisation for a day (not all at the same time mind you!). And yes – before I've interviewed them. In my world this usually sounds like, "Meet me outside Victoria tube at 6.30am & wear comfy shoes." I want to see how they show up. Do they come prepared? Are they presentable? How fast do they walk! Do they ask intelligent questions as they follow in my wake? Are they going to be a good cultural fit?

STEP 5: THE FORMAL INTERVIEW

The first part always takes the form of a role play, of which the brief will have been issued in advanced. I don't care if they get our product knowledge wrong – we can teach that, but what is harder to teach is that natural sales instinct. They must be able to do these four things instinctively;

-Build rapport and control the flow of the meeting

-Deeply question and qualify

-Relate benefits (not just features) of the recommendation/s they suggest, to something meaningful that we will have revealed during the qualification process

-Naturally close the meeting and gain commitment of the logical next step in the sales process The second part of the meeting is a formal Q&A, against our competency framework and associated questions, and the candidates are scored on their answers.

STEP 6: THE TEST

Next, we set them a test. In our case we ask them to read some of our published material and to come up with ten tweets we can use on social media. Not only do we want to see if they do the work, but we're also setting a precedent – that it's their responsibility to learn, not just ours to teach AND I'm starting their induction process before they're on my payroll!

STEP 7: THEIR PLAN

If relevant, we would invite them to share their sales strategy, or their proposal on how they plan to achieve their sales objectives and revenue targets.

STEP 8: REFERENCES

We always ask for more references than they list. Again, it's a test.

STEP 9: REJECT THEM! WHAT…

I hear you shout! Oh yes, but ONLY if I need to test this specific competence, in which case I will say something like, "here's the thing. At CS we're exceptionally proud our team of A'Graders and if I'm honest I'm just not hearing A'Grader…." – then pause and see how they respond.

A true salesperson will want an opportunity to convince you otherwise. If they crumble, then you've just saved yourself six months of pain and thousands of pounds in burnt cashflow!