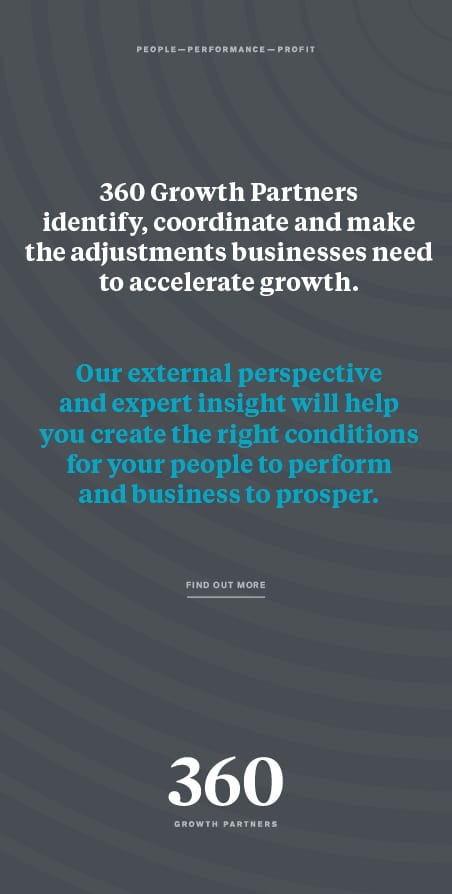 On the face of it husband and wife team Karen Lee and Maurice Duffy are polar opposites. He is from a family of 12 from the West of Ireland and she is a single child raised on Tyneside. They are totally different in nearly every way but they have found a way to build successful businesses together
Maurice says: The year was 1998 and I was working as European Director at Nortel when I was told by HR, they had met someone I must hire as they just knew I would love her. Little did I know then that I would marry her and we would have a beautiful boy. Karen came into my life as a ball of energy after working for John Major's office. Bright orange hair, huge positivity and very cosmopolitan outlook versus a gregarious West of Ireland farmer's son, which soon caused some cultural comedy. To this day, I still wonder what she saw in this Irish man. In fact, for the first three meetings she thought I was Scottish!

Now, being one from an Irish family of 12 with three teenage kids of my own, versus Karen, a single child from a very small, peaceful family, challenged the equilibrium and serenity of Karen's life then and has made for many interesting episodes along the way. Karen and I first decided to go into business together, fell in love and got married.

Karen adds so much to my life. Bravery, fearlessness, sociability, a willingness

to not allow others to deflect or delay her, and a huge calming influence on

my volatility. She is a magistrate, politician, legally trained and one of the

best sales people I know. She sees the best in people.

I am a misfit who has been lucky enough to find a safe harbour. It's unknown how many times she has saved me from myself. In business it can be difficult to work with your partner. She bosses me around and over a drink in the evening I get told!

The business becomes your whole life. Yet Karen manages to drag me away from it and has taught me some balance and is a perfect foil to my madness. I would have achieved nothing without her and my life would have been dull and ordinary without her influence and magic.

Karen says: Maurice is often called 'a big animal in any jungle'. I didn't know what people meant by that until I went into business with him in the late 90s. I was happily working in London, in Great Portland St, as a headhunter, recruiting speech writers for 10 Downing Street and big corporates like BT.

One day I took a call from another headhunter! They wanted me to meet 'this Irish exec at a Telecoms firm in Maidenhead'. He was building an internal global 'talent management team' and he wanted me to drive it.

The rest is history, as they say. We went into business together within six months of meeting. When you're in business with someone and you're generally driven, ambitious and a little obsessive, you lose sight of what you're doing. I was consumed by work. You keep thinking 'in a few months time I'll get back to being a good wife and spend more time at home'. That never happened. I was traveling the world every week! I'd desperately wanted 'a life less ordinary' and boy did I get one.

It's been a colourful and eventful journey. Life with Maurice has never been boring! From coaching the very top business people in billion-pound projects around the world, to working with sports stars like Australian cricketer, Steve Smith, through Sandpapergate, to dealing with top politicians and the traumas they create, to the untold charity work he does in schools in preparing kids for a different world where he feels education fails them, there's an intensity and kindness to living and working with Maurice.

Most people see the tough exterior and judge him on it. Few see the chances he takes on people and the trust he places in them. I see him so often knocked back by people he gambles on, yet he continues to try and save people's careers and lives, or give them a lift, often at a big cost to himself.

There is huge spontaneity to him, also. For example, Maurice came home last year and told me. 'I've bought a Land Train'!! We do certainly live what I call 'a life less ordinary' here in Tynemouth. It can be tough at times. I hate to say it but Maurice is a very smart, relentless, driven and determined character. A Doctor, a Professor, a relentless learner with a ceaseless thirst for knowledge, he never stops!

He's a mindset coach, so he sometimes drives me nuts with his intensity. But I wouldn't have it any other way.