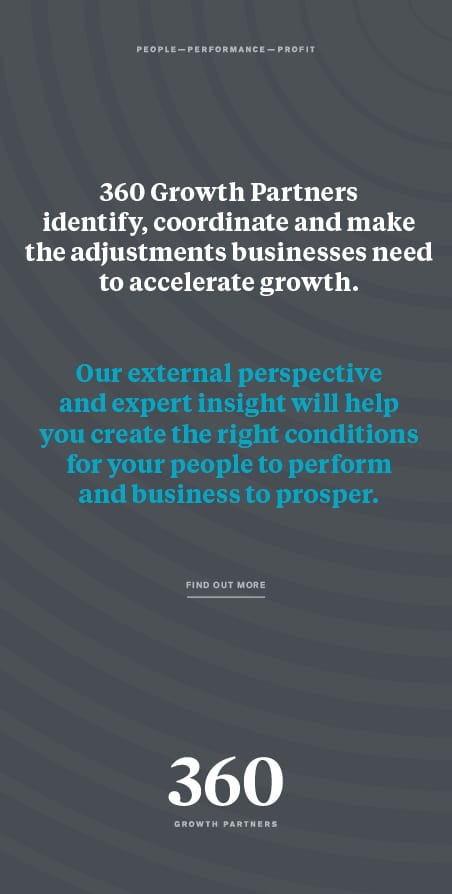 The Newcastle-based firm, Ryecroft Glenton (RG), is building upon its growing expertise in digital accountancy, corporate finance and strategic business services to implement the latest technologybased working practices, which enable it to deliver the highest quality advice to clients.
As part of its strategy to become the leading North East-based independent advisory firm, the business has also evolved its brand to reflect its forward-thinking approach. Peter Glenton, partner at RG, explains, "Throughout our long history, clients have valued our clear advice and willingness to approach problems in imaginative ways.

"Since the firm was founded more than 100 years ago, RG has always adapted successfully to meet the changing times and now is no different."

"Digital technology is playing an increasingly central role in all our lives. We are combining the benefits of the latest digital developments with the skills, expertise and talent of our people to ensure we can continue to provide a collaborative, agile and conscientious service."

RG delivers joined-up advice across six specialist services:

– Corporate Finance – creating a reputation for providing exceptional, opinion-driven, advice that maximises business value, RG's award-winning corporate finance division has a refreshingly different approach.

– Business Tax – delivering straightforward answers to complicated questions through the provision of very effective, tax efficient, solutions.

– Personal Tax – creating significant tax savings through a collaborative approach that combines careful planning with easily understood advice.

– Accounts and Outsourced Services – embracing the latest digital accounting technology to provide an extremely responsive service, which delivers essential financial information for businesses in real time.

– Audit and Assurance – helping business owners minimise risk and run more robust enterprises by providing valuable advice with tangible benefits.

– Wealth Management – approaching wealth management with a conservative mindset, based on many years' experience of seeking long term gains.

Peter Glenton added: "With a team of longstanding, experienced and respected partners and directors together with talented, driven and creative younger colleagues, RG is ideally placed to manage our clients' financial requirements, help them clarify their strategic plans and ensure they can build valuable businesses over the longer term.

"This is an exciting time for RG. We look forward to continuing to work with our established client base as well as welcoming new clients to the firm."